Legal Monitor is the most accurate database of lawyers, incorporating artificial intelligence, advanced search and visual analytics. Search the most comprehensive database of lawyers who work for leading global law firms.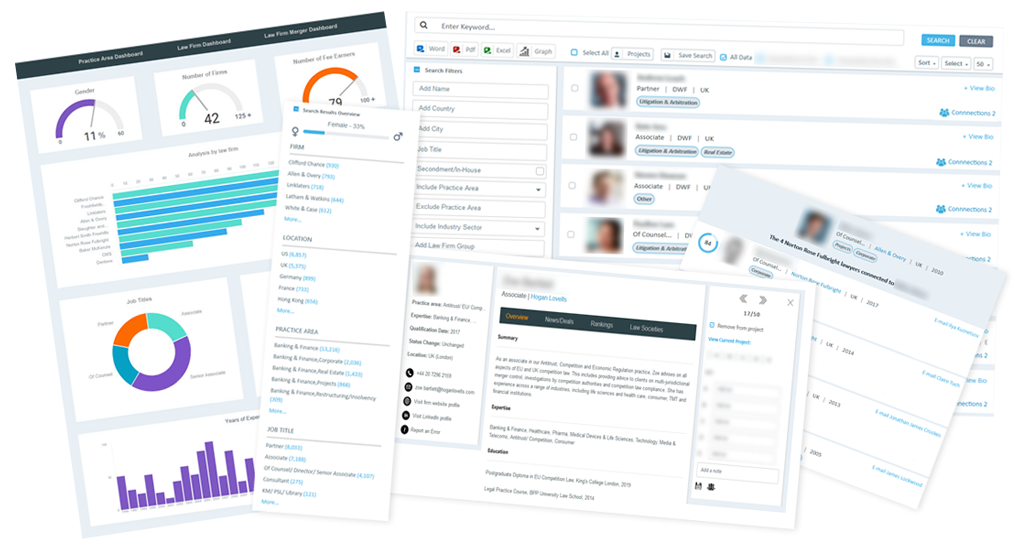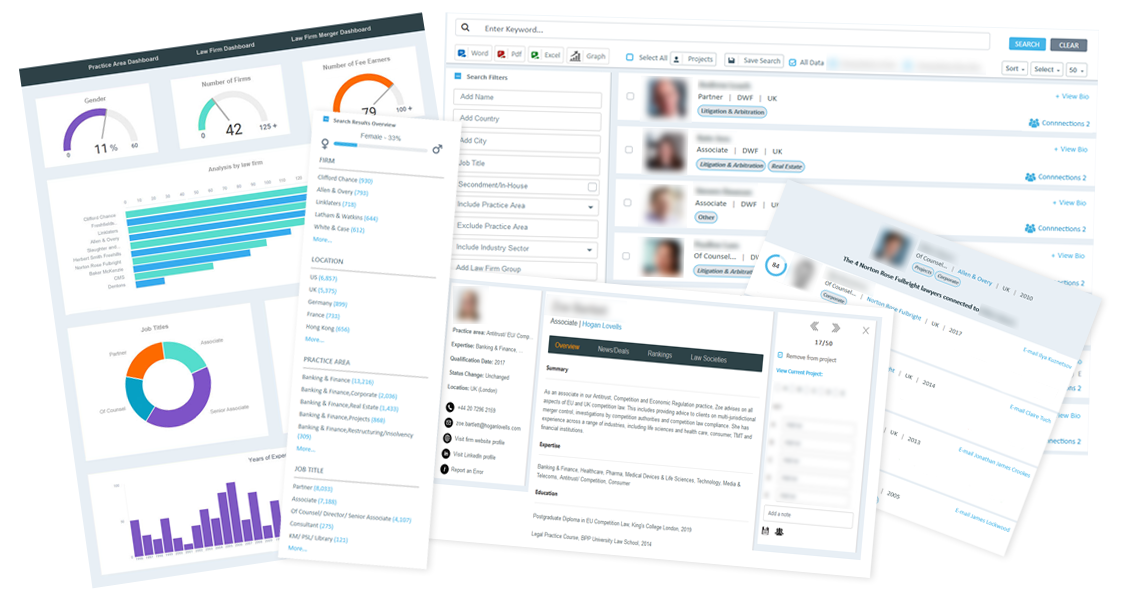 Target the right candidates
Search lawyers by location, practice area, industry sector, pqe, rankings,
education and more.

Engage candidates with knowledge
of career history, deals/matters and
market moves.

Track and analyse people movements
with up-to-date analysis and
customised reports.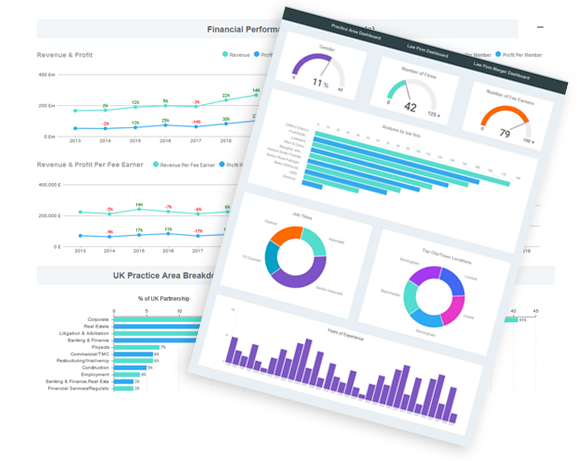 Custom dashboards
& law firm profiles
Take your competitor analysis to the next level, using Legal Monitor's law firm profiles and custom dashboards:
Track the audited financial performance of LLP law firms since 2008.
Gain insight into the practice and geographic capabilities of firms.
Analyse the experience of firms by PQE.
Identify potential law firm merger candidates.
Leverage your connections
and relationships
Use Legal Monitor's proprietary relationship mapping algorithms to leverage your firm's professional relationships and facilitate warm candidate introductions. Quickly identify referral sources and unlock the power of your firm's own network.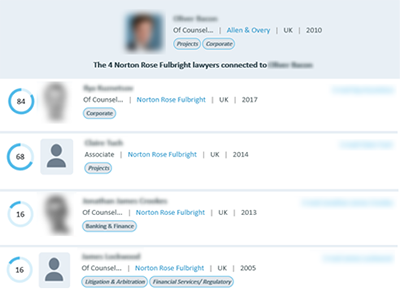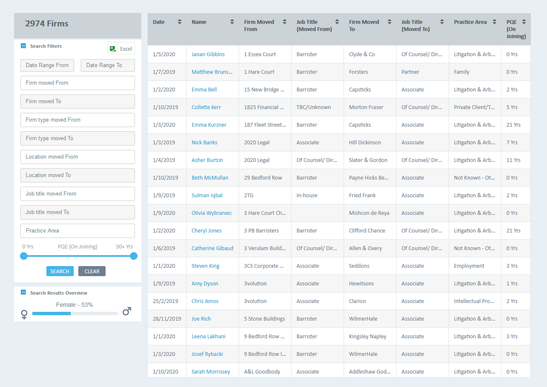 Track partner and fee earner
arrivals and departures
Access a rich database of verified moves across 2,970 firms since 2017.
Discover who has been recruiting and where hires have come from.
Identify individuals that have moved in-house to drive new business.
Find individuals that have moved to contractor or consultancy roles.
Market reports & analysis
Legal Monitor's unique hires and market reports analyse global data on more than 100 law firms. Track arrivals and departures and discover which firms are flourishing, and which firms are churning. Plus, receive regular updates and bespoke reports on gender, BAME and specific practice
area reviews.
We work with clients to provide market research reports and thought leadership across specific countries/regions, practice areas, partner hires and attrition.